$130.96 / $1000 (13.1%)
Our goal this year is $1000. Above is the current status as of Tuesday, November 28, 2023

All electronic donations are processed through Paypal and we reimburse the processing fee to the non-profit.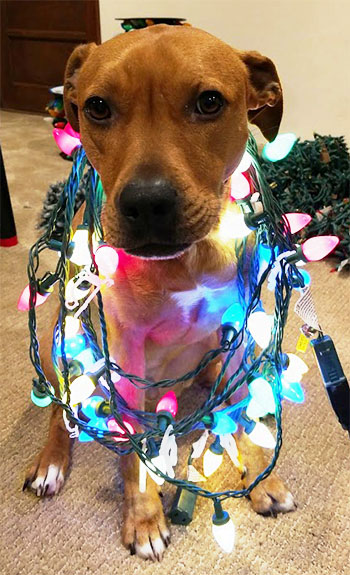 This Year's Donations for Albert Lea's "The Children's Center" – Childcare Scholarships

Albert Lea's The Children Center helps "to meet the needs of the community by providing quality child care and education that encourages individual development in a safe, nurturing environment" for up to 178 children ranging from Infants to School-Age spanning two care locations.
A donation box is located at the end of our driveway, mounted below Rudolph outlined in bright blue lights. All proceeds placed in the box (and through Fundraiser button above) are donated to a local non-profit organization, varying year-to-year. The hope is to help spread the spirit of giving for the holiday season.
In 2022, $1600 was donated to SEMCAC Freeborn County Meals on Wheels, which helps address senior hunger and isolation.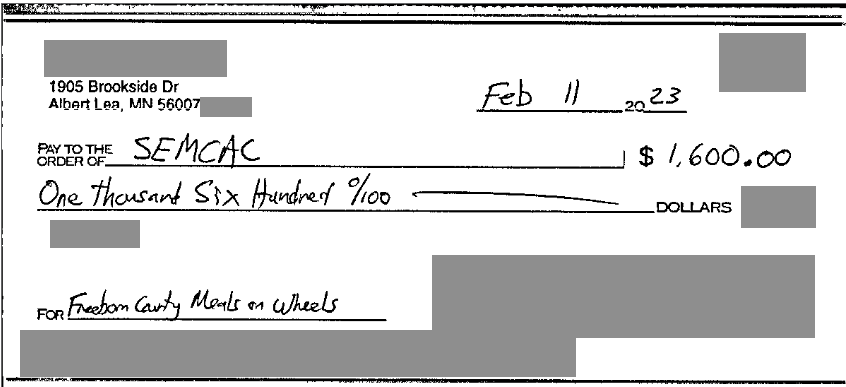 In 2021, donations were not collected.
In 2020, $2900 was donated to Albert Lea Salvation Army Food Bank to help ensure no one goes hungry when they are most in need.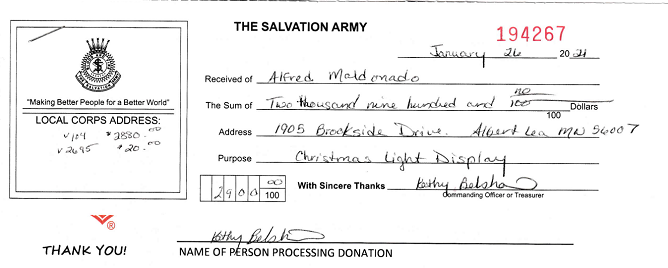 In 2019, $1046 was donated to JDRF to help fund research towards eliminating type 1 diabetes.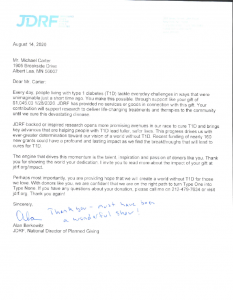 In 2018, $1165 was donated to the Spruce Up Albert Lea for Christmas to help replace holiday decorations downtown that had not seen a capital funding project in over 20 years.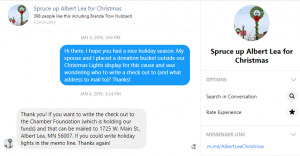 In 2017, $758 was donated to the Girl Scouts River Valley Council to send local youth to summer camp.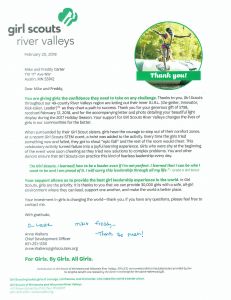 In 2016, $455 was donated to the Girl Scouts River Valley Council to send a local girl to summer camp.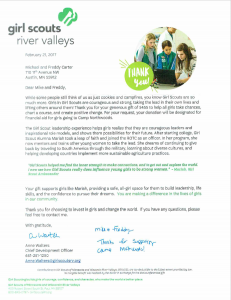 In 2015, the community generously donated $174.78, which helped send a local Boy Scout to summer camp in the Twin Valley Council.